Over 1200 miles, 2 hotels, 1 overnight sleep in car and 8 locations – the purpose of this trip was to find and shoot as many chateaus/maisons as possible along with drone footage if possible. We had a large list with a few busts however I have some fantastic memories and photos of places.
Day 1
The trip started with the Euro Tunnel which worked perfectly and the drive into France would take us 1.5 hours to the first location, an abandoned prison. We busted on this due to some rookie mistakes so onwards to a place we wanted to see some years back, Crying Baby Hospital
Crying Baby Hospital, France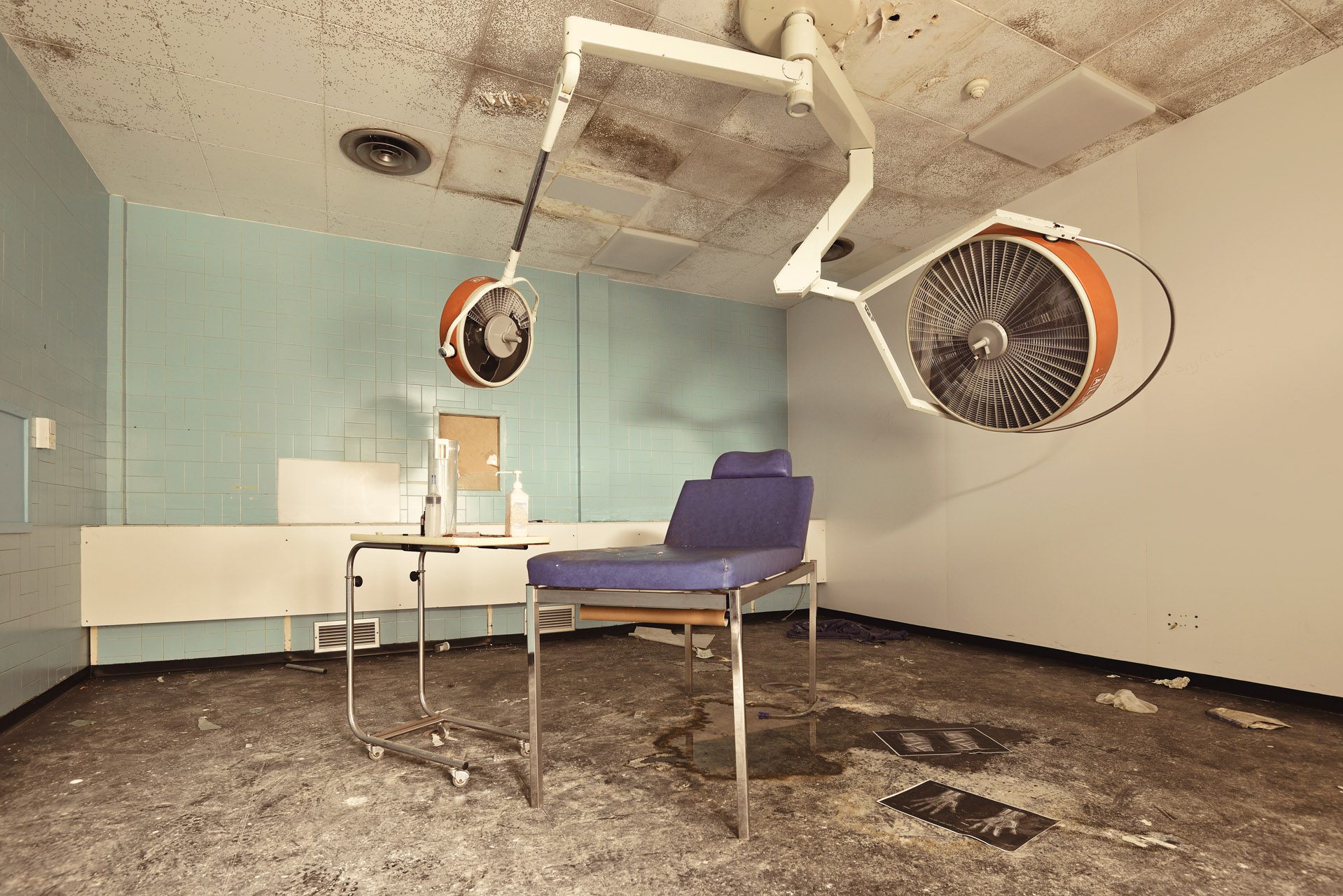 This hospital was trashed inside but we did get to see it so we moved on. Next up was to revisit another place to complete some footage in Sanatorium dans le Foret, specifically the radio room where the patients ran their own hospital radio station.
Sanatorium dans le Foret, France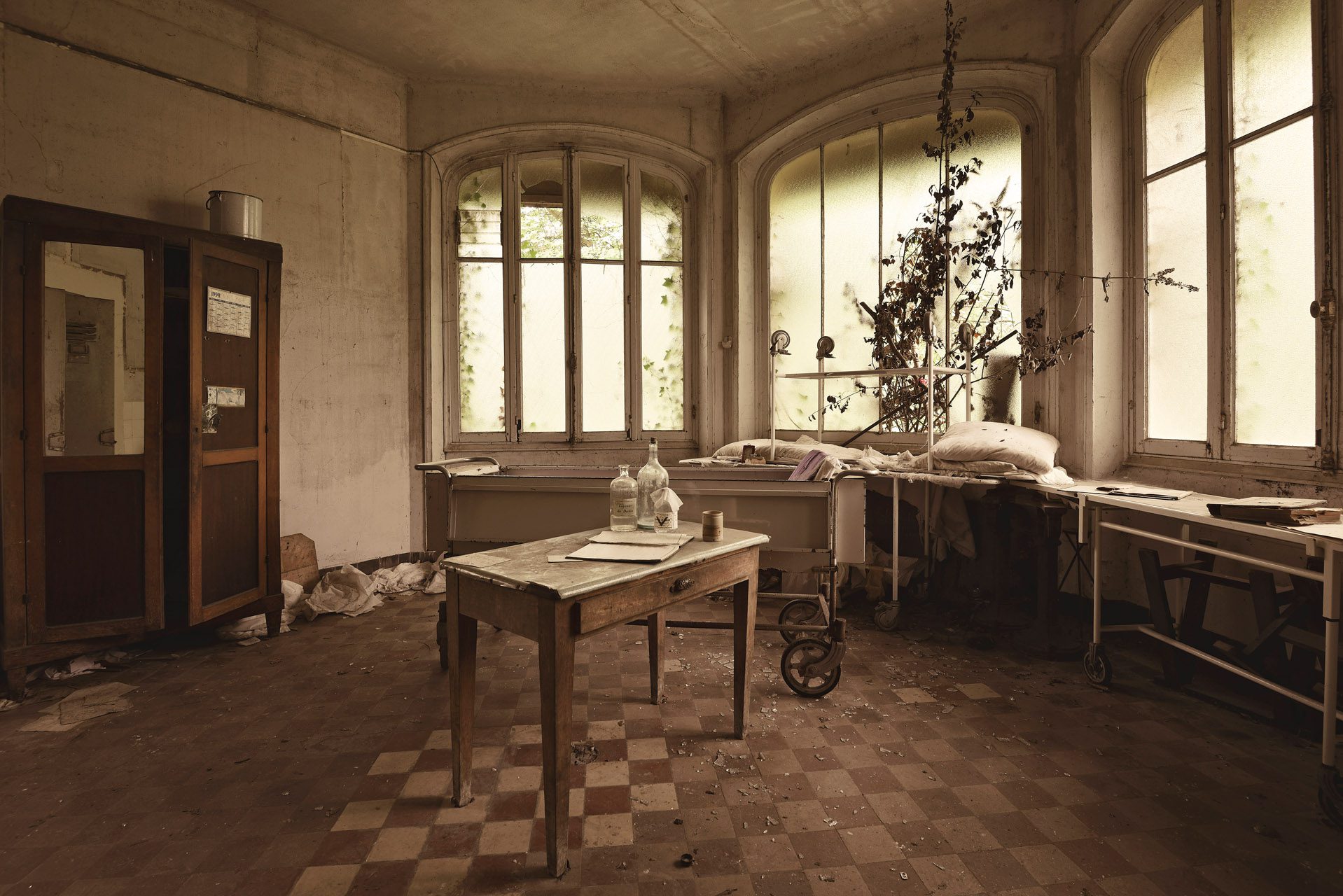 Battling a migraine we headed up to find Chateau le Quesnel, I had heard mixed reviews about this place so we decided to try regardless. Whilst I got some shots, I really did not like the vibe in this place – especially the dead pig/sheep hung up in the garden and the dead sheep's head replacing the head of a dressed up mannequin which I have to say was pretty freaky.
Chateau le Quesnel, France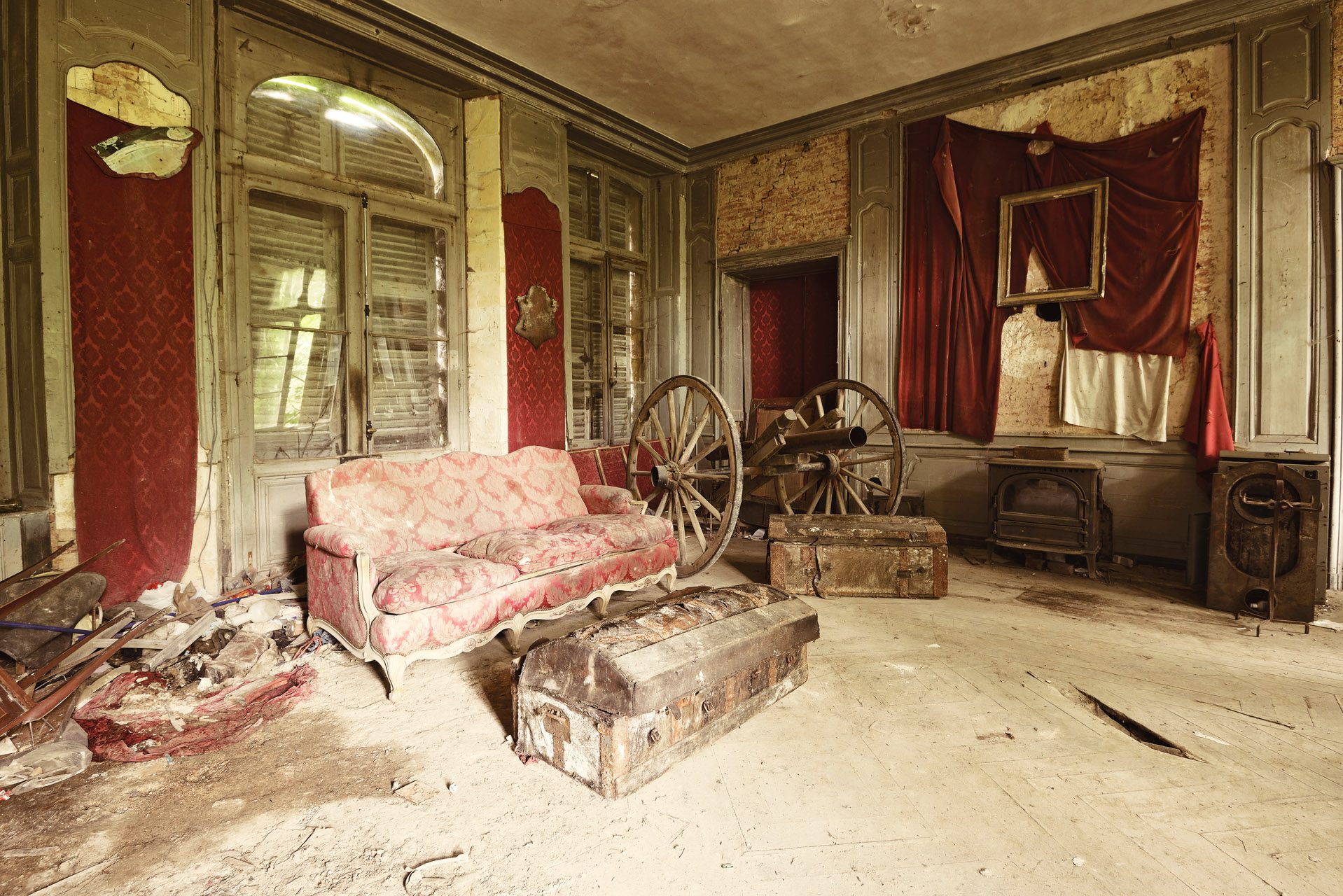 Next stop, hotel room for some location research and R&R.
Day 2
Refreshed from a hotel room and over 36 hours of driving we headed out to find Chateau Sarco. Sarco would be the jewel in the crown if we could a) find it and b) get into it. We did both. This place is just amazing.
After a long chilled explore and some drone footage, took a break in the car and started the drive to next locations. We busted two. So we took a drive to Maison Colimacon to shoot what arguably is a fantastic staircase.
Maison Colimacon Staircase, France
After not thinking straight, we decided to head back to the same hotel which was North some 1.5 hours. At the hotel, we spent more time researching tomorrows locations.
Day 3
We had what I think is the first lay in I've ever had in the last 10 years of exploration before heading on a very long drive to find Chateau Poseidon. Our researched location was wrong and after some course correction (thanks Scott) we eventually made it.
Chateau Poseidon, France
More driving… and more driving, drove the whole day with bust after bust so decided to drive to Belgium, which we did followed by broken sleep in the car at a service station and multiple rest stops. The weather was great, still warm in the night.
Day 4
Coffee and driving, really early to get to Chateau Cinderella – we wanted to be in before daybreak and the plan worked perfectly. Cinerella was a surprise for me, I had low expectations however Cinderella way exceeded with its delicate rooms and photo opportunities.
Chateau Cinderella, Belgium
After a really chilled out explore, we continued to drive Belgium to scout some mapped locations and I dropped into Farm Tapioca which again was a beautifully preserved location.
Farm Tapioca, Belgium
From this location, we took the drive back to Euro Tunnel, ate, rested and made our way home. The locations were stunning and with the updates to location mapping, we will be back to Belgium soon.
As soon as the image sets and drone footage are complete, I'll post links here or you can see them linked in categories.
Thanks for reading!