In 2012, Lucy Shires and myself travelled to the Ukraine to take photography of Pripyat and Chernobyl. The history of Chernobyl is significant, it was the worst man made disaster in our history. I've researched the history over several years and arranged to visit Pripyat and Chernobyl to learn more from people involved either in or after the incident.
I'm going to share the images from my trip to Pripyat/Chernobyl so you can see what it looks like from the inside. We spent some time exploring Chernobyl reactors, the fish labs, cooling towers, schools, kindergartens, police headquarters, fire station head quartes, surgeries, morgues, the ferris wheel and amusements in Pripyat central and other places.
There are lots of myths about Pripyat and Chernobyl, especially for those that might have watched the feature film, "The Chernobyl Diaries" (which is laid out nothing like Pripyat, there are no bears in Ukraine, there are no zombie patients etc). Pripyat is a beautiful place where nature is abundant, the radiation levels are less than in major cities around the world – even the apples growing in the centre of Pripyat are less contaminated than those that grow outside cities.
Pripyat is full of wild life, red squirrels, birds, some wolves sometimes and wild horses. What you may have heard about the monster catfish however is true. These catfish live in the old reactor cooling channels and are circa 3 meters long – thats a big catfish right? I'll post some photos of them, I even have a video which I'll post.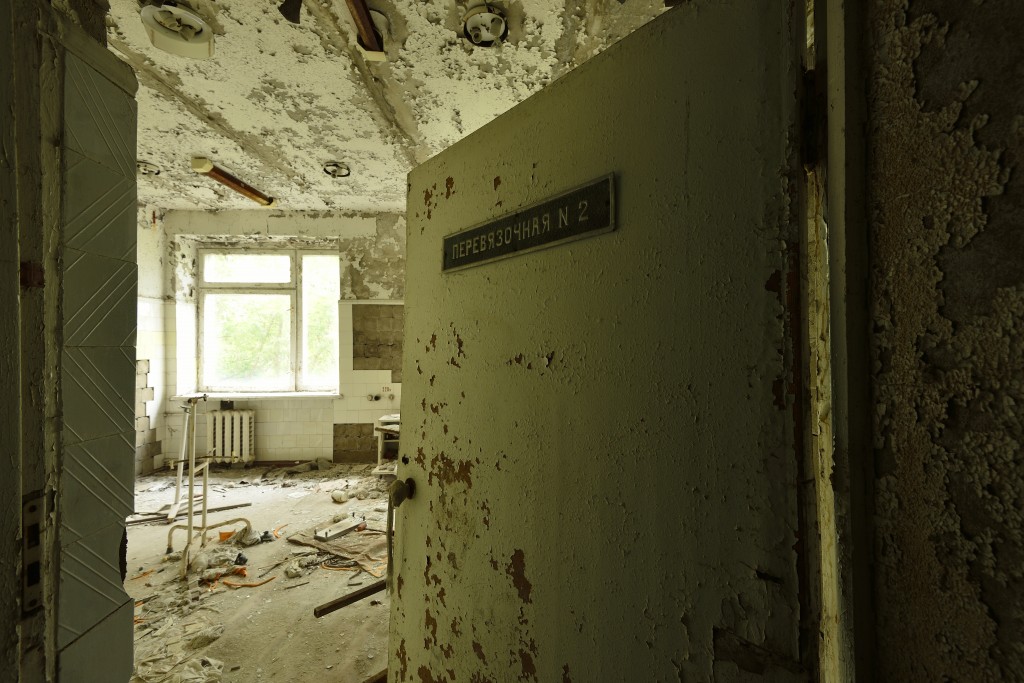 The images will be shared in their genre of locations, starting tonight at 18:00 GMT, the first sets from Pripyat hospital and morgues go live.
I hope you enjoy seeing this place as much as I enjoyed being there and experiencing it – please feel free to post if you have any questions 🙂